Board Certified in Criminal Law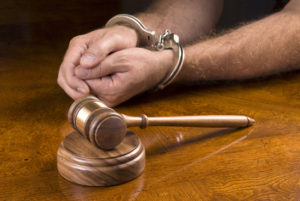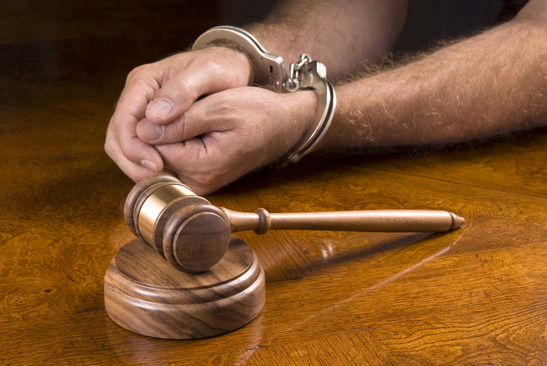 At Michael D. Weinstein, we work hard to ensure our clients are well informed about their legal proceedings and rights. In criminal cases, we know the stakes are high, and your legal representation should reflect a certain level of expertise and knowledge that you are confident about. As one of the best criminal defense law firms in Fort Lauderdale, we thought we would provide you with a series of considerations when seeking an attorney. Let's get right to it.
Insight Into The Consultation

Every Fort Lauderdale criminal attorney has their theory around what should happen at the consultation and whether or not that meeting is free of charge. We urge you to get a clear picture as to what to expect at your consultation. Some attorneys will offer you a free consult under a particular time frame, others will charge you and give you as much time as you need. There is no right or wrong way to handle this, so long as you are comfortable with the arrangement. The problem comes if you don't understand this upon your meeting and are then asked to pay a fee in exchange for the lawyer's time. You can avoid this if you just ask about this up front. Also, inquire how much time this meeting usually takes and what you will be discussing.
Area of Practice – Criminal Law in Fort Lauderdale

We cannot stress enough, that the lawyer you intend to hire for your criminal case should be a lawyer who has extensive experience in this area of the law. Criminal cases are complex and have a required skill set, not all attorneys possess. In this instance, going to a "general practice" law firm is kind of like going to the Adidas store to get a Nike shoe. It doesn't make a lot of sense, and you're likely going to be disappointed with the outcome. Your Fort Lauderdale criminal defense law firm should focus almost exclusively on criminal cases, as these attorneys live and breathe this kind of case-work daily. Their experience, and commitment to the area of practice, is invaluable in criminal legal matters.
Legal Fees and Payment Plans

One of the most significant reasons people do not seek a criminal defense attorney in Fort Lauderdale, and end up with a public defender, is they think that they cannot afford them. This is a myth, and we would like to dispel that for you. A solid criminal defense lawyer won't be "cheap" per se, but most do not expect you to pay those lump sums the moment you decide to work together. Ask your Fort Lauderdale criminal attorney what their fee structure is like and what kind of payment options they offer.
Some attorneys will work based on a flat-fee, while others will charge dependant on what they anticipate the caseload will be like. Ask about what your specific legal situation looks like financially; if there is a required retainer, what each legal element they provide costs, and how they bill. You will be surprised at how willing an attorney is to work with you on the financial end of your circumstances.
Case Specific Experience

After you've determined a lawyer works on criminal cases, you also want to make sure they have worked on legal matters like yours. If a criminal defense lawyer in Fort Lauderdale spends most of their time handling drug possession charges, but very little time handling criminal robbery, you may need to find someone with more case-specific expertise. Not only do specific criminal case lawyers know how to defend these types of matters, but they have established invaluable resources surrounding your particular situation. Someone who knows experts, has developed relationships with other legal minds or has a network of people at the courthouse to draw on will prove to be crucial to your case.
The Fort Lauderdale Law Firm Structure
You want to know that the person you hire to handle your criminal case is also the person who you will actually work with. All too often, a person will seek representation with a firm they see on TV, only to find that they end up working with a lawyer who has less experience. Not only is this disappointing, but it's also reasonably misleading on the firm's part. While you might be guilty of your charges, this doesn't mean you don't deserve quality legal representation.
Ask about who handles your case and how "hands-on" they are on a daily basis. Will the lawyer actually represent you in court, or will they send someone else in their place? If you are going to be paying for a quality lawyer, then you should actually be working with the person you expect to be at your side.
Criminal Lawyer Accessibility

Your criminal matter might be one of the most challenging and stressful moments of your life. We, at Michael D. Weinstein, don't take that lightly. In criminal cases, there are no second chances to get the right defense. Through this legal process, you'll have a million questions and need assurances and confidence to get you through the matter. There will be requests made of you, that you and your attorney will need to act quickly to. You need to be able to trust that your Fort Lauderdale criminal lawyer will be responsive when you truly need them. The Fort Lauderdale criminal lawyer you decide to hire should be as available to you as near 24/7 and 365 days as possible.
Ask the law firm you're working with if they have an emergency message service or a personal assistant that you can reach if needed. Inquire about the lawyer's schedule and how they manage that with all the demands of their clients. You can even ask how many cases they might be working on and whether or not they feel taking on you as a client is too much for their legal plate.
We know you might have more questions and we are here to answer them. Please give our Fort Lauderdale criminal defense law firm a call, or connect with us online so we can learn about your case and get to work.