Board Certified in Criminal Law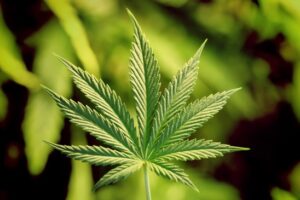 We probably don't need to explain that being arrested for possession of narcotics is a serious offense, but what you might not know is that you have very little time to start building your case. As a Fort Lauderdale Drug Defense Law Firm, Michael D. Weinstein, PA serves people with these kinds of criminal cases every day, and we can help you too.
The Process of a Drug Arrest in Fort Lauderdale
When you are called for your arraignment, the judge overseeing your case will ask you if you have an attorney and if not, will either appoint you a public defender or allow you to obtain your Fort Lauderdale drug defense attorney. This is important since facing drug charges alone can actually harm you more than your original charges.  
When you start looking for an attorney for your criminal case, you'll want to find one who has experience in these kinds of situations. Take a little time to research a few different prospects and narrow the list down to 3-to-5 legal professionals. Set up appointments quickly, and maybe consecutively, to discuss your case so you can compare your top picks one after another.
Prepare For Your Fort Lauderdale Defense Law Firm Interviews

Yes, you will want to prepare for these meetings. This is a business relationship, and you want to make sure you get all of your questions answered and chose someone you feel you can trust. Here are some ideas on how to prepare for your meetings.
Create a list of questions – Do you have experience with charges similar to mine? What are your thoughts on my particular case? What should I be prepared for in a case like this? What can I do to support my own case? What is the best and worst case scenarios? What kind of strategy would you use in my case?
Gather Your Documents and Evidence – You will need to take all of your arrest records with you so the attorney can look over them and learn more about what happened. This means bail paperwork, appearance documents, police reports, etc. This will give them a chance to provide you with useful feedback about your case. If you have any evidence, especially if you have been wrongly accused, then bring that information with you. This might be a photo or video evidence of how the arrest took place.
Witnesses and Case Workers – Anyone who has had their hands on your case should be placed on a list and given to your attorney. This means anyone who might have been with you at the time of the event, the officer who arrested you or judge you stood before. This will help your Fort Lauderdale drug defense lawyer know if there is a conflict of interest so you can work to find a new one immediately.
Meeting with Your Fort Lauderdale Drug Defense LawyerWhen the day comes to meet your top attorney picks, let each one lead the meeting as they have a lot of information to cover and don't want to waste yours or their time. It is paramount that you are honest with your attorney about everything that has happened as that is far easier to defend than trying to work backward from lies.
Ask Your Prepared Questions – The Fort Lauderdale drug defense lawyer will likely ask you if you have any questions. Now is your turn to use your questions so you can get a better idea about how each attorney would represent you. You might even have more questions that came up during the meeting, so use all of your time and get everything answered.
Discuss Attorney Fees – An upfront attorney should be happy to discuss their fee structure in detail and clarity with you. You should feel comfortable knowing what their fees cover and how they charge. Some lawyers will want upfront retainer while others will work out a different arrangement with you. When you interview more than just two attorneys, you'll be able to see who is in-line or out-of-line with fee structures for a case like yours.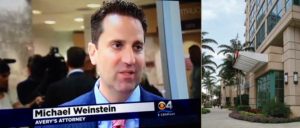 Hiring Your Fort Lauderdale Drug Law Firm

With any luck, you will have seen these attorneys in a short period, and the information they have given you is still fresh in your mind. Eliminate any of the attorneys you feel just don't understand you or your case, or who may seem disinterested all around. Then, ask yourself which of those left appears to genuinely care about your situation and offered the best insight into your situation. This shouldn't be confused with the attorney who was the nicest and told you exactly what you wanted to hear.
You can also opt to do a little followup research on the firm and the lawyer. Check their websites and social spaces to see if anyone has commented on their posts or recommended them. Reach out to those individuals if you feel comfortable and ask them about their experience. You can also check with the Better Business Bureau, as well as the Florida State Bar Association to ensure the lawyer is in good standing.
Hire Your Attorney and Get to Work

Once you have made your decision, hire your attorney and start working on your case. Be sure to ask your attorney how you can help and always ask for clarity and expectations. Be as communicative as possible throughout the process and be available to speak in the event deadlines come up that need to be met.
Ready to hire a Fort Lauderdale drug defense attorney? We welcome you to connect with us via phone during business hours or contact us online, so we can set up a time to meet. Don't wait, in criminal cases you need as much time as possible to prepare a good defense.