FORT LAUDERDALE, Florida. Last week, Michael Cohen, Trump's long-term lawyer, was raided. FBI agents raided the lawyer's home, office, safe deposit boxes, and cell phones. Agents performed the raid because they claimed that Cohen had not been truthful in his statements to police in the past. Agents wanted to ensure that no evidence was destroyed before they could seek it. In the wake of the raid, Trump took to Twitter, claiming that "Attorney Client privilege is now a thing of the past." According to CNN, the raid seized recordings Cohen made of conversations with a lawyer representing the women who allegedly had affairs with Trump. Trump and Cohen's lawyers tried to block federal prosecutors from using some of the information they acquired during the raid, citing attorney client privilege. But is attorney client privilege dead, as Trump claims? Hardly. Attorney client privilege is alive and well. It has always been the case that attorney client privilege is not protected when FBI or investigators suspect that an attorney and client are both committing a crime.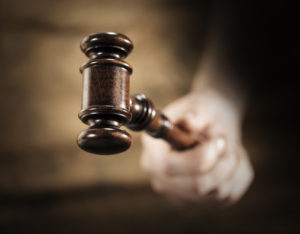 What is attorney client privilege? According to Cornell Law School, attorney client privilege protects communications between an attorney and client. It is understandable that in a criminal defense case, an attorney will want to know as much information from the client as possible. Attorney client privilege allows clients to provide this information without fearing that the attorney will later go to police or prosecutors to reveal this information against them. However, there are certain important exceptions to attorney client privilege. If the FBI suspects criminal activity or fraud, the privilege may be waived.
It isn't clear whether Trump has been implicated in the raid against Cohen. According to NPR, Trump's attorneys are asking to review the documents the FBI has seized to protect Trump's attorney-client privilege. Trump's lawyers claim that Trump has a unique need to protect himself from leaks of this information.
To make matters more complicated for Trump, investigators claim that Cohen performs very little legal work. If this is the case, Trump may not be protected under attorney client privilege. An established relationship between the attorney and client must be made for the privilege to be invoked. So, you can't just e-mail a random lawyer, confess to crimes, and expect attorney-client privilege to hold. You must retain the lawyer—namely, draw up a contract for representation.
Trump's remarks are concerning because they can affect how the public views attorney client privilege and that can impact the public's trust in their own lawyers. As long as your lawyer isn't assisting you in committing a crime and as long as you have retained your lawyer, you would generally be protected under attorney client privilege.
If you've been charged with a crime in Fort Lauderdale, Florida, consider reaching out to the criminal defense lawyers at the law firm of Michael D. Weinstein, P.A. Our firm can help you understand your rights and options with regards to your case. We diligently defend our clients in court and protect attorney-client privilege. Visit us at https://mdwlawfirm.com/ to learn more.
Michael D. Weinstein, P.A.
12 Southeast 7th Street, Suite 713
Fort Lauderdale, Florida 33301
Telephone: 954-761-1420
Fax: 954-761-1421