Fort Lauderdale DUI Lawyer
Board Certified in Criminal Law

We probably don't have to tell you that driving under the influence (DUI) is a bad idea. You know it is dangerous, but what you might not know is how it can impact your future for years to come. In fact, there were nearly 44,000 DUI violation tickets given out in the state in 2018. We all make mistakes, and if you have been caught drinking and driving, we may be able to help. As a Fort Lauderdale DUI law firm, we are going to discuss what the DUI laws are, and how to handle getting pulled over for drinking and driving.
There are some situations where the law is simply the law, and there will be no way to work around or reduce your penalties. However, in some circumstances, a DUI defense lawyer in Fort Lauderdale may be able to help you if you've been wrongfully arrested or aren't getting your whole case heard.
The Florida DUI Law

In Florida, you cannot operate a motor vehicle with a blood-alcohol content (BAC) of .08 or higher. This is also the case for almost all U.S. states. For those who drive commercial vehicles, the percentage is lower, .04.
When You Get Pulled Over for DUI

You will need to keep your composure, be polite and follow instructions. Everything you say and do is likely being recorded. If you have been drinking, and can't mask it, then you will need to admit to drinking and driving and face the consequences. However, if you have only had one drink, do not admit to drinking and driving. As soon as you are recorded for saying this, you will likely be arrested. Your goal in this situation is not to admit you have been drinking and driving.
Proof and Probably Cause

A law enforcement official needs a "reason" to pull you over so you should ask, respectfully, why they did so. The answer might be that you were speeding or swerving out of your lane. Your response to this should be, "Respectfully, Sir/Ma'am, I do not believe I was speeding or swerving." This answer will give you a legal leg to stand on by not admitting guilt for DUI.
The DUI Stop

The officer will likely ask you to step out of the car in a commanding tone of voice. This is a tactic they need to use (especially for those who are too drunk to be driving) to capture evidence to arrest you. You may ask the officer why you need to step out of the vehicle before you do. They will respond that they want to do a roadside DUI test. You are permitted to tell them that you are not comfortable doing this test without your attorney present.
From here, the officer might move on, but will likely demand that you get out of the car for the test. You should get out of the car and ask this question before you do the test. "Am I being arrested?" The officer will say something to the effect that they are trying to identify or determine if you are drunk or shouldn't be driving. You can address their concerns by offering to Uber or take a cab home. You are not admitting you are drunk, but you are also respecting their "concerns."
This might appease the officer, and while you might have to have your car towed, that is a minute price to pay considering you could have just been arrested for a DUI.

Fort Lauderdale Drunk Driving Defense Attorney
If You Are Commanded to Take a DUI Roadside Test

If the officer still wants to administer the test, you can ask that you call your Fort Lauderdale drunk driving defense attorney and cite again that you have legal representation. Now, if you are drunk and know you cannot complete a roadside test without failing, you may just want to do the tests, face arrest, so not to increase your penalties. When you deny evaluation like the breathalyzer test, you can increase your penalties by months or even years.
However, if you have had one drink… or maybe two over 2-or-3 hours, this might be worth risking and refusing the test by citing that you do not trust the machine, are afraid of the germs or have heard the machines are inaccurate. You might be arrested at that time and taken to have a test, but you have now given an attorney more to work with than simply caving to law enforcement based on their "hunch." One glass of wine at a wedding or a beer at a sports game should not result in a DUI record that stays with you for 75 years, according to Florida law.
Again, we are not advocating that you drink and drive, but all too often we see responsible people fall victim to law enforcement (because they want to "obey" and do the right thing) when they are not genuinely intoxicated. No matter what happened at your DUI arrest, you should contact a Fort Lauderdale DUI attorney to ensure your rights are being fully exercised.
When Do You Need a Ft. Lauderdale DUI Defense Law Firm?

You may want to consider legal representation if you have been arrested for drunk driving no matter what situation you are in. A DUI defense attorney in Fort Lauderdale can assess your case and help you navigate the legal implications of your situation. Also, if you feel you have been wrongly accused or arrested of DUI, that would also be a good reason to work with a DUI lawyer in Fort Lauderdale. DUI legal professionals know how to uncover facts that will support your case and help you get your clean record back.
If you have been charged with drunk driving, Michael D. Weinstein, PA is a DUI defense attorney in Fort Lauderdale that may be able to help. Give our team a call or contact us online so we can learn more about your case and help you move forward with your life.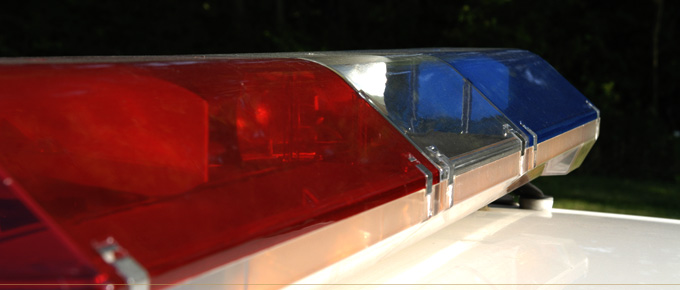 Mr. Weinstein has extensive experience in DUI matters and has taken numerous hours of Continuing Legal Education, including: DUI Manslaughter, Traffic Homicide, Evidence, and DUI. Furthermore, he is well-versed in the rules and regulations of the Department of Highway Safety and Motor Vehicles regarding license suspensions for violations of Chapter 316.193 Florida Statutes.
Driving under the influence of alcohol (driving while intoxicated, drunk driving, operating under the influence, drinking and driving, drink-driving) or other drugs, is the act of operating a vehicle (including bicycle, boat, airplane, wheelchair, tractor or horse) after consuming alcohol or other drugs.