The possession and sale of marijuana is still illegal under federal law, but under state law, the drug is legal in some form in 26 different states and in Washington, D.C. If you want to avoid criminal charges related to marijuana, you need to understand the drug laws in Florida and in the states you visit.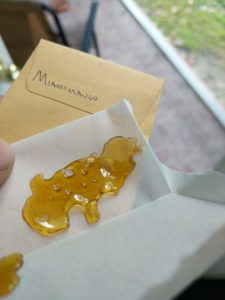 According to Business Insider, the recreational use of marijuana is legal in eight states: Alaska, California, Colorado, Maine, Massachusetts, Nevada, Oregon, and Washington. It is also legal to possess up to 2 ounces of cannabis in Washington, D.C. and to "gift" up to 1 ounce, as long as you are not exchanging it for goods or services.
Despite many states' increasingly lax laws regarding cannabis, it remains a schedule I drug under federal law. That means the penalties for a conviction related to its use, possession, purchase, or sale can be severe.
If you are facing drug charges, your first call should be to a criminal lawyer. Michael D. Weinstein, PA is a criminal defense attorney in Fort Lauderdale who will investigate your arrest and structure a comprehensive defense based on the unique facts of your case. Call 1-877-639-4404 to schedule a free consultation.
Is the Recreational Use of Marijuana Legal in Florida?
In the state of Florida, the recreational use of marijuana is still illegal; however, medical marijuana is legal. According to News-Press.com, the state legislature approved the use of non-smoked, low-THC cannabis for individuals with cancer, epilepsy, chronic muscle spasms, and chronic seizures in 2014.
In 2016, the medicinal marijuana laws expanded to include patients suffering from glaucoma, post-traumatic stress disorder, Crohn's disease, ALS, multiple sclerosis, HIV/AIDS, Parkinson's disease, and similar conditions. The updated law also allowed individuals to use more powerful strains of the drug.
How Can I Obtain Medicinal Marijuana?
In order to obtain marijuana legally in the state of Florida, you must see a licensed physician who has completed the mandatory course and examination to prescribe the drug. As of January 2017, 340 practicing physicians had completed this course.
If you would like to get a cannabis prescription, you must see a registered physician for at least three months. If your doctor determines that you could benefit from using medicinal marijuana, you can pick up your prescription at a licensed dispensary that has the authorization to sell the drug
If you do not have a valid prescription for marijuana but law enforcement personnel found the drug on your person or property, you could face serious criminal penalties. The amount in your possession is the biggest determining factor of your sentencing. Possible penalties include probation, prison, and fines.
If you are facing charges for marijuana possession, a conviction could affect your career, relationships, and freedoms. Michael D. Weinstein, PA. is a drug lawyer in Fort Lauderdale who will relentlessly fight for the best possible outcome for your case.
Call 1-877-639-4404 to schedule a free consultation. You can learn more about drug charges in Florida by visiting USAttorneys.com.