An elementary school teacher employed by Broward County Public Schools is facing charges of obstructing an official proceeding after she allegedly tipped off the target of a drug trafficking sting. The federal indictment indicates that Porsha Session, 31, learned about the operation through her relative, a Lauderhill Police Department detective who was assigned to the case.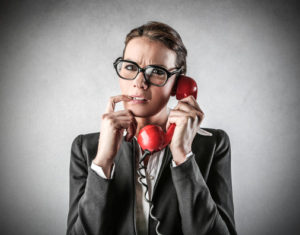 According to a report from Local 10 News, Session made several phone calls to a target of the sting. She revealed that the target was being monitored by authorities and there was a confidential informant who was providing information to authorities. As a result of Session's alleged obstruction of justice, the informant had to be removed.
Session was recently released on bail after posting a $260,000 bond. If convicted, she could face a steep fine and up to 20 years in prison.
If you are facing charges for obstruction of justice, it is imperative that you contact a criminal attorney immediately. Evidence that may support your defense could become unavailable or disappear, so it is important that your attorney can begin investigating your case as soon as possible.
Michael D. Weinstein, PA is a board-certified criminal defense lawyer in Fort Lauderdale who will evaluate your case to identify potential defense strategies. He will make himself available 24 hours a day, seven days a week to answer your questions and provide legal guidance.
Do not trust your freedom to an overworked public defender. Call 1-877-639-4404 today to start planning your defense.
18 U.S. Code § 1512
There are several crimes that fall under the umbrella of "obstruction of justice." You can find information on those crimes in Title 18, Part I, Chapter 73 of the U.S. Code. 18 U.S. Code § 1512 makes it illegal to influence, obstruct, or impede any official proceeding, or attempt to do so.
What to Do If You Are Facing Charges for Obstruction of Justice
As previously mentioned, a conviction for charges related to obstruction of justice can have devastating consequences including decades in prison and thousands of dollars in fines. It can affect your career opportunities, relationships, and other freedoms. If you are facing these charges, your first call should be to a criminal defense attorney
Making a single misguided statement to authorities could cause irreparable damage to your case. Your attorney can help you avoid this mistake and navigate the justice system.
The sooner your lawyer can begin investigating your case, the less likely it is that important evidence will disappear or become unavailable. If you are facing criminal charges in Florida, attorney Michael D. Weinstein has the knowledge, resources, and courtroom experience to represent your interests.
Mr. Weinstein will tirelessly fight for the best possible outcome for your case. He offers a variety of payment plans to help his clients afford top-quality legal representation. Call 1-877-639-4404 to schedule a free consultation with a criminal attorney in Fort Lauderdale.