If you are facing drug charges in Florida, you may be concerned about the potential penalties of a conviction, which might include hefty fines and jail time. There are also long-term consequences of having a conviction on your criminal record.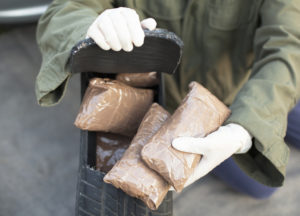 Being convicted of a drug crime can affect all aspects of your life including your ability to provide for your family. This is why you should never take criminal charges lightly.
If you are facing charges for a drug crime, your first call should be to a criminal attorney. Michael D. Weinstein, PA will evaluate your case and develop a comprehensive defense based on the circumstances of your arrest.
As your criminal defense attorney, Mr. Weinstein will be accessible seven days a week. Call 1-877-639-4404 to schedule a free case evaluation with a Fort Lauderdale drug lawyer.
Read on to learn how a drug conviction could affect various aspects of your life:
It Could Hurt Your Job Prospects
Some industries have stricter requirements than others when it comes to criminal convictions, but businesses across all industries conduct background checks on prospective employees. If you have a drug conviction on your record, it could hurt your chances of getting a job or moving up in your career once you do.
According to ThinkProgress.org, 87 percent of employers check criminal records when assessing candidates. Unfortunately, recent data also indicates that 60 percent of individuals remain unemployed 12 months after incarceration.
It Could Inhibit Your Ability to Secure Financing
If you are thinking about starting a small business so you do not have to worry about securing employment elsewhere, think again. Financial institutions can refuse your loan or mortgage application if you have a criminal history.
Pursuant to the Equal Credit Opportunity Act (ECOA), lenders cannot discriminate against applicants based on their race or color, religion, sex, marital status, national origin, or age. You will notice that criminal history is not on this list, though, and the ECOA offers no protection for convicted felons.
It Could Affect Your Custody Arrangement
Family law judges take criminal convictions into account when awarding custody, especially if the conviction involves drug abuse or domestic violence. Even if you already have an arrangement in place, the court can and likely will modify it following a conviction for a drug crime.
If you are facing misdemeanor or felony drug charges, there is more at stake than just probation or prison time, and you should take the necessary steps to protect your freedom and your future. You can start by discussing your case with Michael D. Weinstein, PA.
Depending on the facts of your arrest, it may be possible to fight for lesser charges, a reduced sentence, or even a dismissal of your case altogether. Call 1-877-639-4404 to schedule a free consultation with a Fort Lauderdale criminal defense attorney. You can learn more about criminal proceedings in Florida by visiting USAttorneys.com.