Local 10 News reports on the arrest of a former Coral Springs police deputy chief after an altercation in a Home Depot parking lot. The arrest report states that Mark Haydu, 56, who retired from the Coral Springs Police Department in good standing seven years ago, was involved in a minor accident with an SUV.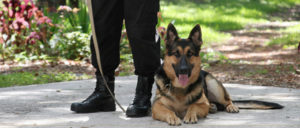 The driver of the SUV, a 69 year old, pulled into the Home Depot parking lot in Coconut Creek. According to witnesses, Haydu used his vehicle to block the victim in a parking space. He then opened the SUV door and punched the victim twice in the face. Haydu then reached into the SUV, removed the keys, and put them in his pocket.
One witness recorded the incident. Haydu now faces charges of battery on a person 65 years of age or older and burglary. If convicted, Haydu could face severe criminal penalties including prison time, steep fines, and community service.
If you are facing criminal charges, your career, relationships, and freedom are at stake. Michael D. Weinstein, PA is a criminal defense lawyer in Fort Lauderdale who will investigate your case, gather evidence, and compassionately represent your interests. Schedule a free initial consultation today by calling 1-877-639-4404.
What Constitutes Battery on a Person 65 Years of Age or Older?
The various charges and penalties related to assault or battery on persons 65 years of age or older are outlined in Section 784.08 of the 2016 Florida Statutes. In order to convict a defendant of battery, the State's attorney must prove beyond a reasonable doubt that:
The defendant intentionally struck or touched the victim against his or her will;
The defendant intentionally caused bodily harm to the victim; and
The victim was 65 years of age or older at the time of the battery.
Depending on the facts surrounding the offense, the crime of battery on a person 65 years of age or older can be charged as a first-degree misdemeanor to a third-degree felony. If convicted, the defendant could face up to five years in prison and a fine of up to $5,000.
If the defendant caused a permanent disability or great bodily harm, or if the defendant used a deadly weapon when committing the battery, the crime can be charged as aggravated battery on a person 65 years of age or older, which is either a second- or first-degree felony.
Possible Defenses
Possible defenses against charges of assault or battery on a person 65 years of age or older include:
The defendant acted in defense of others or in self-defense;
Both parties were age 65 or older;
Misidentification or false accusation;
The defendant did not intend to cause bodily harm; or
The alleged assault or battery could not have occurred due to the circumstances—for example, if the defendant and the alleged victim were too far apart or if there was a barrier between them.
If you are facing charges involving assault or battery, contact Michael D. Weinstein, PA. Depending on the facts of your case, there may be a defense strategy that convinces the court to reduce your charges or penalties, or to dismiss your case altogether.
Call 1-877-639-4404 to schedule a free consultation with a criminal defense attorney in Fort Lauderdale. If you would like to learn more about criminal proceedings in Florida, visit USAttorneys.com.