FORT LAUDERDALE, Florida. The media has recently been flooded with daily new accusations and revelations of rape and sexual assault charges against men in power. The problem is pervasive. Women in politics, Hollywood, the media, and elsewhere have been coming forward to report instances of rape and sexual harassment. The media has reported on the backlash women face when they report sexual harassment and rape. According to the New York Times, Harvey Weinstein has been accused of using ex-Mossad operatives to target, investigate, and threaten women who have decided to speak out.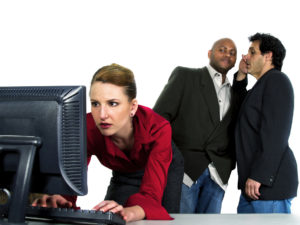 Not only do women face reprisals in their careers, but in some cases, women have actually had to face prosecution after reporting a rape. Reporters across the country have revealed instances where women have faced criminal charges for false rape reports, only to later be released when their accounts were found to be true. It is a horrifying prospect—to imagine you've experienced an incredible trauma only to have officers not believe you, but more than not believe you—charge you with making a false statement to police.
In fact, some women have reported that when they were interviewed by police following their assaults, they felt that they were being targeted as suspects. False reporting can be punished with up to one year in jail. According to BuzzFeed, false reporting is a misdemeanor in 42 states and a felony in 8 states. Felony charges can impact a person's right to vote, right to receive government student aid and housing, and can impact a person's ability to secure a job. Police may not be trained to understand that victims may each respond to trauma in unique ways. Some will be distraught, while others might be calm. Victims may not be aware that they can speak to a victim advocate.
According to BuzzFeed, one woman was asked to come down to the police station, and when police decided that she had been "lying," they arrested her. This situation can be highly damaging to individuals' reputations, finances, and psychological well-being. For the women who undergo this ordeal, they are victimized twice—first by the men who violate them and secondly, by the police who fail to believe them and who treat them like criminals at the most vulnerable moment in their lives.
So, what can women do to protect themselves? First of all, if you are reporting your rape, ask to speak to a victim's advocate. Ask to have a victim's advocate present if you are being interviewed by police. Not all police are well-trained on victims' rights or understand the impact that trauma can have, and while officers are required to perform an impartial investigation, a victim's advocate can protect you should an interview go south. Finally, if you are not provided with a victim's advocate and are still being asked to speak to police, if you feel uncomfortable, you are within your rights to have a lawyer present during any police interaction. Officers may not always let you know if the investigation shifts to you as a target. Violent offenders can try to charm the police into believing their side of the story. It is important to protect yourself. Michael D. Weinstein, P.A. is a criminal defense lawyer in Fort Lauderdale, Florida who works with individuals facing criminal charges. Too often, police officers may operate under the assumption that women lie about rape. For rape and sexual harassment victims, this makes interactions with police a delicate situation. If you are concerned for your safety, your rights, or how police may handle your case, visit our firm at https://mdwlawfirm.com/ to learn more about how we can protect your rights. You are not alone.