If you violate your probation, the proceedings that follow will be fairly similar to your initial run-in with the law, but there are a few key differences. For example, in the state of Florida, a judge will issue a warrant for your arrest if he or she has reasonable grounds to believe that you violated your probation; however, unlike the first time you were arrested, you will have no right to bond, nor any right to a speedy trial after violating probation.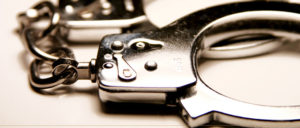 If you are facing criminal charges or if you have been accused of violating your probation, it is critical that you take immediate action. Michael D. Weinstein, PA will evaluate your situation to develop a comprehensive defense based on the unique facts of your case.
As your violation of probation lawyer, Mr. Weinstein will make himself available seven days a week to answer your questions. Call 1-877-639-4404 to schedule a free case evaluation with a VOP attorney in Fort Lauderdale.
Read on to learn about three potential defenses in a probation violation case:
Hospitalization or Incarceration
If you miss a meeting with your probation officer, it is considered a violation, and the only effective defense is proof that it was impossible for you to report at the required time. A lack or transportation will not suffice in such a scenario, but hospitalization or incarceration can.
False Positive
Drug tests are notoriously unreliable, and it is entirely possible to receive a false positive result even if there are no illegal drugs in your system. If you tested positive for drugs and you are facing a probation violation as a result, talk to your attorney. Depending on the medications you take, the foods you eat, and how the test was administered, the result could have been a false positive, and your lawyer will help you prove it.
A Valid Prescription
If you test positive for a particular drug that you have a valid prescription for, talk to your attorney about your options. In some cases, the fact that you have a prescription is an effective defense.
It is essential that you understand the terms of your probation thoroughly, though, because opiate-based prescriptions are often banned at the discretion of the court. Additionally, many courts do not acknowledge the legality of medicinal marijuana for those on probation, even if they have a prescription for it.
The Florida Department of Corrections supervises more than 168,000 offenders, but those who violate their probation rarely fall through the cracks. Thus, it is essential that you follow the terms of your probation and take immediate action if you have been accused of committing a violation.
Michael D. Weinstein, PA will evaluate your case and help you determine the best way to proceed. Call 1-877-639-4404 to schedule a free consultation with a violation of probation lawyer in Fort Lauderdale. You can learn more about criminal proceedings in Florida by visiting USAttorneys.com.